Enviro-test Inc.
Mold & Lead Inspection and testing
in Queens, ny
Call To Speak To An Expert For Free
(866) 488-9418
MOLD TESTING QUEENS, NY: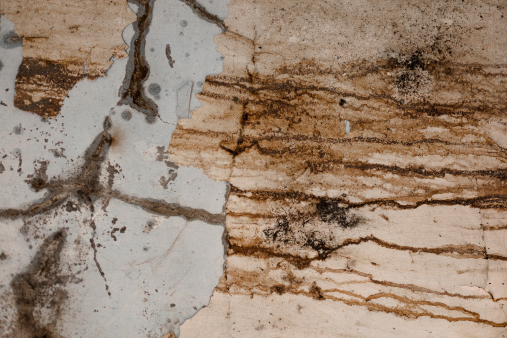 Mold is a living thing found virtually everywhere. It performs a vital natural function, helping to break down dead plants and animals and to recycle that material back into the environment. However, it can still pose a significant health risk for humans. Some people are allergic to mold spores (seeds), and they can experience symptoms such as hay fever, asthma, and eye irritation.
Learn more about the dangers of mold from the New York State Department of Health.
Because mold can be so dangerous, Enviro-Test, Inc. offers comprehensive mold testing services. If your home has been flooded or suffered a plumbing leak, you should consider having mold testing done to make sure that your home is mold-free.
Our Mold Testing Experts offer Excellent Work and Excellent Credentials.
We use the best technology available to complete our lead paint testing services: X-ray fluorescence. This kind of testing is both non-destructive and highly accurate. Our field work is backed up by the certified laboratories we use for professional and accurate analysis.
If you suspect you have a problem, gives a call today: (866) 488-9418
LEAD TESTING QUEENS, NY:
As a heavy metal, lead is an extremely dangerous substance to young children. Before this risk was known, lead was commonly used in building materials, including paints, lead solder in plumbing, and leaded gasoline. These practices stopped in 1978, but the environmental risks remain. Lead can be present in the air, water, soil, and in older homes.
What does this mean for you? If you live in an older home, you may have lead paint in that home. Paint surfaces that are in good condition are generally not a problem, but if you are remodeling or notice that paint is flaking or crumbling, you should get that paint tested. That is where we come in.
Learn more about the hazards of lead from the New York State Department of Health.
We are EPA-certified for lead paint, and our work has been recognized by numerous government agencies in the Five Boroughs and Long Island. Because of our timely, efficient services, we have won the support of the following customers:
Public Schools
Daycare Centers
New York State Department of Health
New York State Housing Preservation & Development
Housing and Urban Development "Big Buy" Programs
Homeowners throughout New York, NY and Long Island
If you suspect you have a problem, gives a call today: (866) 488-9418
Mr. Morales writes all of our reports, and these reports are often generated 1-5 business days after the inspection. They can be mailed, emailed, or faxed immediately.
Our Certified Risk Assessors are available to inspect properties in the Five Boroughs, Long Island, Westchester County, Putnam County, and the Capital Region (Albany, Schenectady, Saratoga, and Troy). In addition to lead paint testing, we also offer mold testing and inspections.
Over the past 2 decades, Enviro-Test, Inc. has been able to win the support of a number of clients across Long Island, the Five Boroughs area, and the state of New York. We have included an abbreviated list here for your convenience.
PAST CLIENTS
Department of Housing and Urban Development (HUD)
Military Housing in the Northeast Region
Community Development Agencies throughout Nassau County, NY and Suffolk County, NY
Low & High-Rise Development Management Companies
Daycare Centers
Sprint Telecommunications
Environmental Companies
Mothers with Young Children
Insurance Companies checking on Rental Properties
Long Island and Westchester County Down Payment Assistance and Grant Programs
Architects and Engineers
OUR TESTIMONIALS
Dear Art:
Just a quick note of thanks for your taking care of the visual assessment at 212W Ellington last week. As I call on you for a spur of the moment, emergency analysis for lead paint, you have again dropped what you are doing to rush over and save the day. I want you to know how much we appreciate your expert service, as well as your advice and direction in helping us with our lead paint issues. This past year of doing business with you has been a pleasure. Your quick and professional response to our calls is a pleasant change from our previous vendor. Your prompt attention, detailed and timely reporting, and your helpful and supportive staff continue to make it a positive experience when calling your firm. I hope to continue doing business with you for many years to come. Thanks again for all your help.
Sincerely,
Tony Buczynski, Area Facility Manager
GMH Military Housing
Mitchel Housing Complex
East Meadow & Garden City

Thank you so much for your very thorough report. Your logical and practical approach was much appreciated! I would be happy to recommend your company to others.
Thanks again,
Zita G.

Hello Arthur:
Thank you so much for expediting everything! It was a pleasure doing business with you and I will highly recommend you.

Sincerely,

Andrea B.

Hello,
Thank you for the very detailed report and for doing it so quickly.
Janet O.

Hi Art,
I just got it now. Thank you so much for all your help!
Is there a website (or maybe Yelp?) that I can go to in order to write about your good service?
We are very happy. Thanks again!
Please contact us today at (866) 488-9418. We look forward to speaking with you and learning more about how we can serve you.